The large buildings can only be placed on large building plots.  You will not initially start with a large building, so you will need to add those yourself.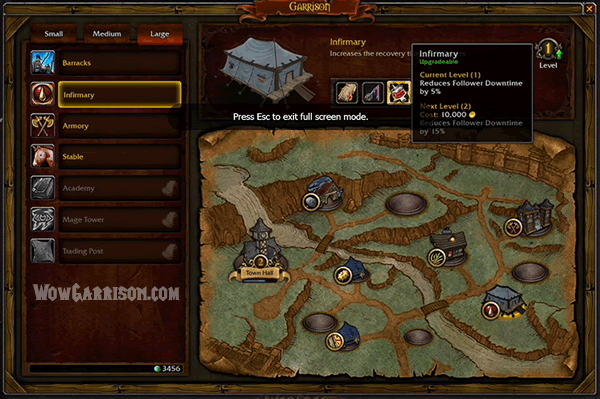 The known large buildings: (Click for more details)
Academy
Armory
Barracks
Infirmary
Mage Tower
Stable
Trading Post
While the Trading Post was not included in the initial announcement, it was shown in the UI for Large Buildings at Blizzcon.